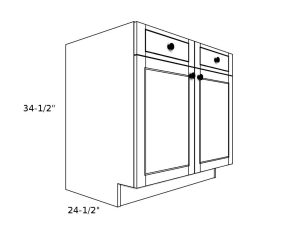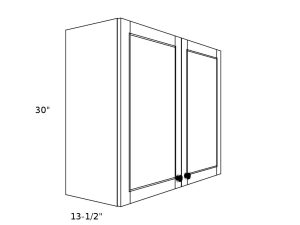 CABINET SPECIFICATIONS
All of our cabinets are made from solid 3/4″ thick high density polyethylene (HDPE). Our cabinets are CNC machined for exact tolerances within one half millimeter. They are constructed using 8 x 35mm nylon dowels and 1-5/8 stainless steel screws. They have 3/4″ thick solid backs and are completely squared at our factory. The hinges are high grade stainless steel with a 3 way adjustment.
Base cabinets have a 30″ cabinet box that sits on adjustable leg levelers. This allows the cabinet to be leveled on sloped exterior surfaces. The leg levelers can then be wrapped with toe-kick for a finished product. The standard base cabinet depth is 24-1/2 including the doors and 27-3/4 for grill cabinets including the doors. The drawers are made of the same 3/4″ thick HDPE material, with a high quality stainless steel full extension drawer slide. Base cabinets have a full depth adjustable shelf when applicable.
Wall cabinets are 13-1/2″ deep including the door(s). Wall cabinets that are 24″ high have 1 adjustable shelf. Wall cabinets that are 30″ to 36″ high have 2 adjustable shelves. Wall cabinets that are 42″ high have 3 adjustable shelves.